Hopstore, a contraction of Hop (hops in English) and Store, is a company born in 2017 in South Burgundy.
This is the story ofa couple, among many others, who wanted to leave the city to (re)find another quality of life, in the countryside.
We settled in a small village in Saône-et-Loire in 2015. Since then, we have been looking for a reconversion that suits us. After several projects, each on our own, we decided to focus our efforts on Hopstore.
There are several reasons for this.
First of all, it's a project that makes sense. Helping brewers to find the hops they need. It is also to help a sector in need of derogations to find solutions to continue to propose organic beers (and Nature et Progrès).
Secondly, it is a global project. Hop producers are found all over the world. Each one has its own terroir, its own endemic varieties, its own aromatic particularities. Hops are like the spice of beer, and we like the idea of being explorers in search of spices. Especially if the hop we're looking for is a few miles away...
It is an extraordinary plant. To our knowledge, there are no contraindications to the use of this plant. Its applications are renewed and invented every day.
Finally, it is a project that allows us to work and live in the country. To work together. To see our daughter grow up. To meet new people and share good times. And that's the most important thing in life, isn't it?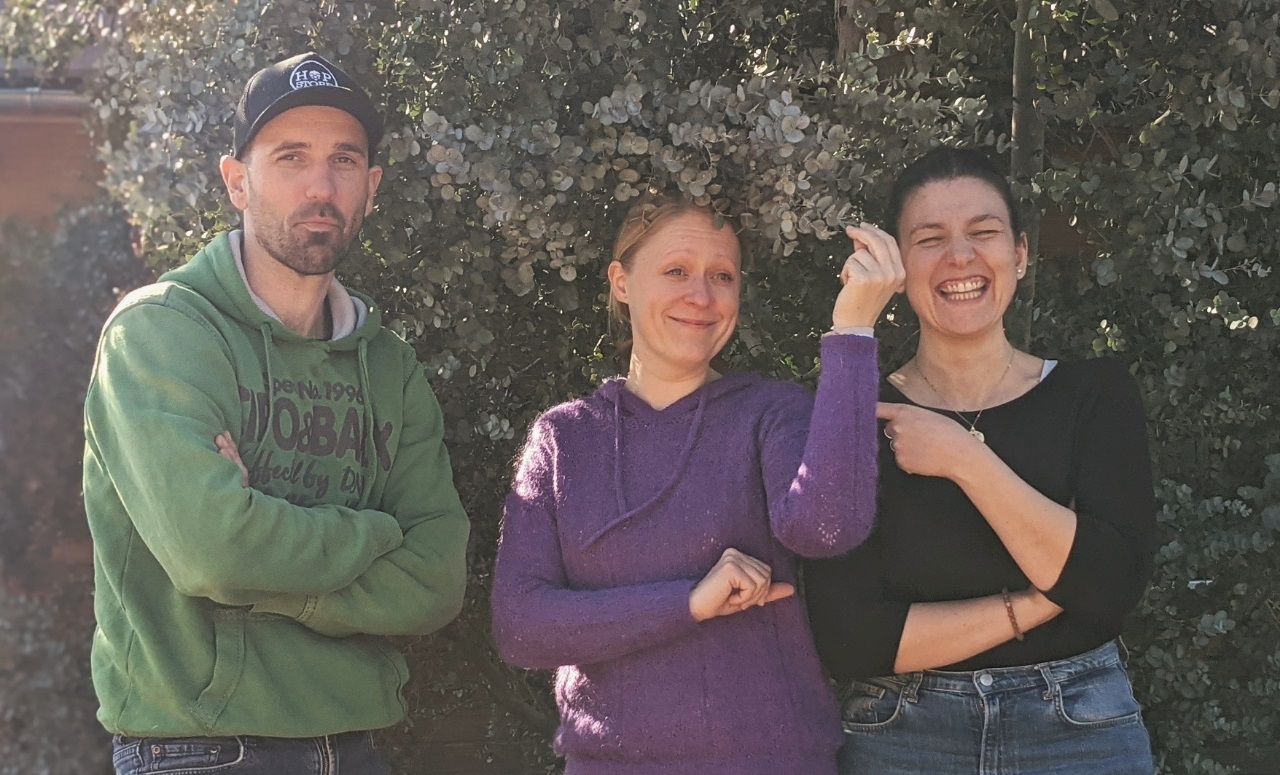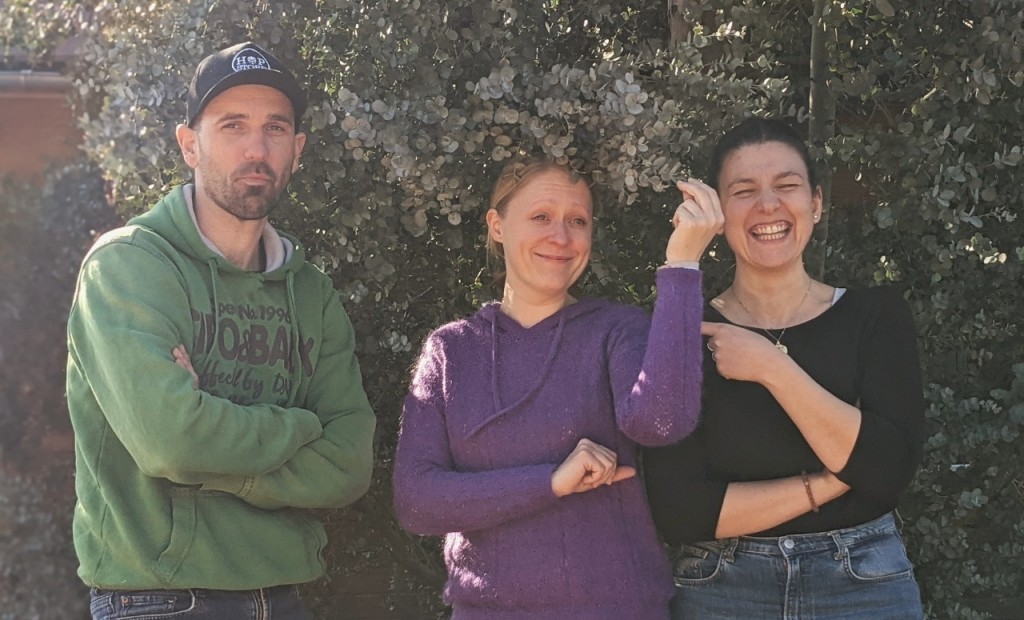 Jean-Sébastien (JS)
Sales Manager - Associate
Initially employed in an IT company for 8 years. Since 2015, JS has developed a wide range of skills.
By creating a concierge platform for local products and services to start with.
Secondly, by supporting local authorities in their digital transformation.
Finally, by producing promotional photos and videos.
In parallel to his "digital" missions, JS has worked for a GAEC of Biodynamic producers and an organic brewery.
It is in this context that the idea of working with organic hops was born.
JS joined Hopstore at the end of 2019 to bring his interpersonal and communication skills.
And the rest of the time... he likes to meet up with friends to have a good time, talk about everything and especially... nothing, ride his bike (but not too much), run (but not too much), mow the lawn and watch the fire with his feet in the grass.
Gaëlle
Administrative Assistant
As for her studies, if there had been opportunities with a research master's degree in sociology, she would have liked to shake up certain prejudices that blacken the idealistic picture of living well together.
Eventually, she chose to distribute some joie de vivre on a more local level. In 2014 she opened a small rural complex called Aux petits Soins, in which she set up a small grocery store (which unfortunately closed three years later for lack of customers). But nothing serious, because having several strings to her bow, in the same time she organizes several times a month cultural festivities (concerts, improvisation theater, exhibitions ...), evenings where you can taste on the spot a friendly and creative cuisine, because donning the apron is one of his greatest passions. All this is complemented by a gîte, room, table d'hôtes and catering activity, enough to keep you busy all year round, even in this small isolated village of Buffières.
With a taste for quality and caring for her customers, she has developed her vegetable garden over the years to be able to pride herself on producing her organic vegetables from seed to plate.
She joins Hopstore with pleasure, as she has followed the project from the first idea to today and is very proud of the path taken by her friends. She has a lot of experience in the commercial, administrative and logistical fields, the most telling example of which is her experience within the Terre d'Alliance group (a large agricultural cooperative). She will help Jean-Sébastien and Leïa in these different areas.
On the personal side, she has a joyful and curious little girl, whom she enjoys to the full, and a sweetheart who is just as passionate about cooking and market gardening, and who has a more than serious education in the field, and who supports her and helps her to develop her main activity.
When she has some time left, she fills her greenhouse with seedlings, flower and shrub cuttings of all kinds, makes crazy collages, supposedly plays sports like everyone else, is a serial fan, a film buff, a music lover, etc... She reads in bed and enjoys the fresh air and her friends over good beer!
Leïa
CEO - Founder
A self-taught entrepreneur since her doctorate in 2012, Leïa has long worked on the theme of industrial ecology. Two terms that are a priori antinomic and that give an idea of the challenge she had to take up: to make industrialists aware of the need to work in an ecosystem to limit their impact on the environment. She has thus travelled the territory to meet, convince, mobilize, encourage, accompany and facilitate the implementation of inter-company synergies.
Then, a certain routine added to a lack of concreteness got the better of his motivation.
Hops crossed her path a bit by chance in 2017 and it was love at first sight. She continues her efforts to connect people but this time between organic hops she's going to unearth and brewers 😉 A great new challenge!
The rest of the time, well...she tells stories to her 5 year old weasel; reads books on energies, the Universe and the resources we all have within us; plays with water and brushes; sows seeds, plants trees, shrubs, flowers of all kinds; scrolls on Insta ( #personnenestparfait ), sings like a pro in the car, Yog' and walks in the fresh air.
HOPSTORE is where?
Hopstore is located in the countryside of South Burgundy, 30 minutes from Macon, 1 hour from Lyon, 2 hours from Dijon and Geneva.